The other night, I was getting gas at the gas station next to a "Joes Crab Shack." For some reason there was some sort of car gathering. Like and unnofical car show. Amongst the autos was an actual 1985 Delorean, mad up to look like the Back to the Future time machine. It was quite odd just seeing it out in front of a restaurant in the middle of the night. Makes me wonder why it was there and WHEN it was from, if you know what I mean. My only regret is that I didn't have my camera with me. I consider it a lost opportunity. So I've decided to take my camera everywhere I go. Here is the first in a series of several interesting things. This is in a parking lot near my job.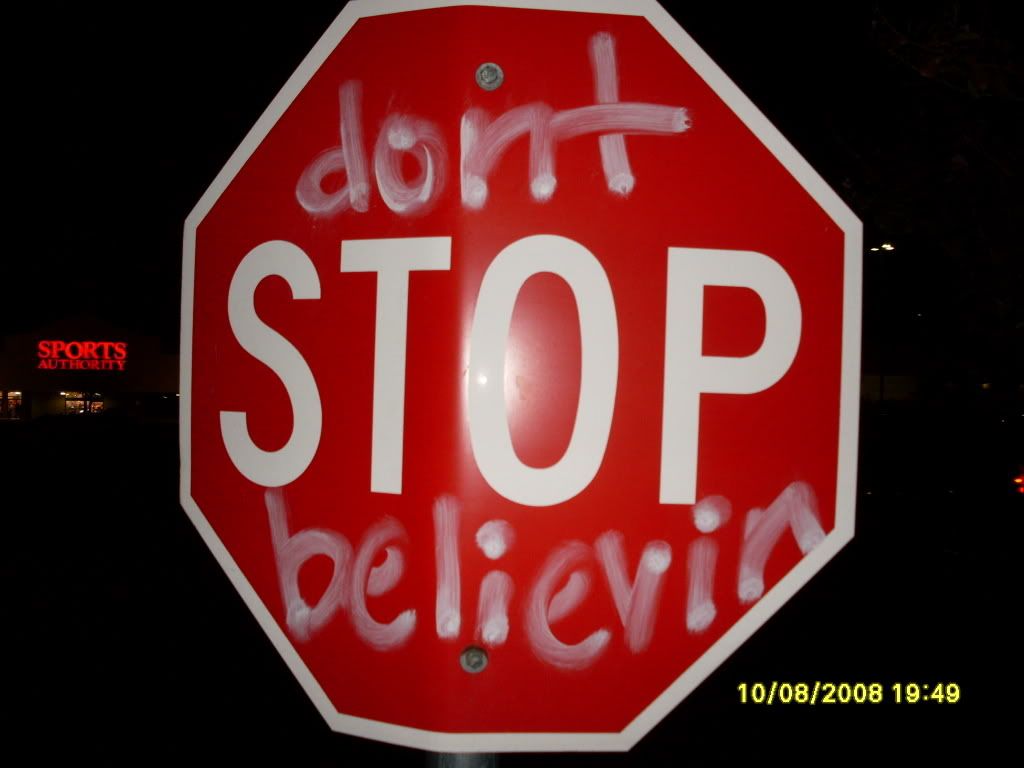 I think this should be my motto.
Current Mood:
bored
Current Music: All I can say is that my life is pretty plain..