Remember those pokemon manga I bought that night I was doped up on cough syrup and not-giving-a-fuck? Well, it didn't turn out as well as I'd hope. No stores in town had copies of volume 1, 2 and 3 at the same time. Since I didn't want to play fucking musical chairs with all the stores in town, I just had Books-A-Million order them for me. I just got them this week. They are pretty good. But I'm here to talk about the main character. This is Red: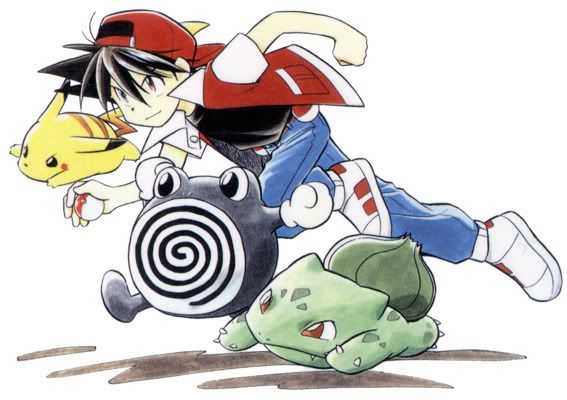 If you can't tell, he is the best pokemon protagonist across all incarnations of the series. Don't believe me? Just look at this: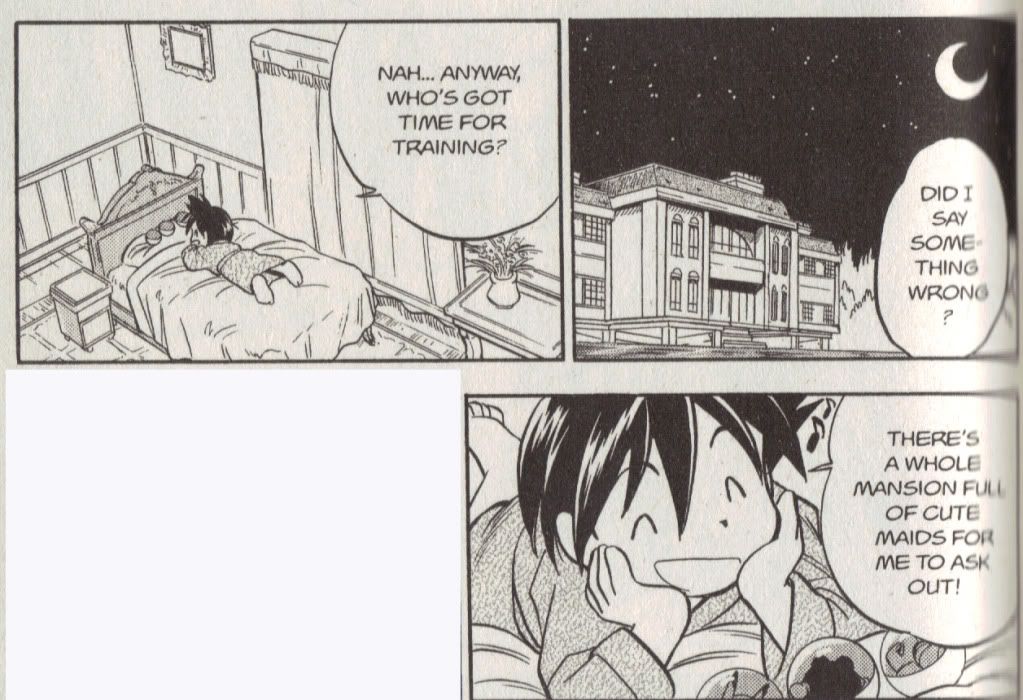 See that? Despite being 10 years old, Red already has his priorities straight. Think about this for a second. In his world, pokemon are
real
. That means being able to capture, tame and command living creatures with fantastic powers is something easy to start doing, and something he has some experience with. But none of that matters.
Hitting on maids is more important.
This means that this kid truly is the pimpest of all pokemon trainers. When he gets to a new town, he spends just as much time training as he does charming the
panties
off
Ladies
and
Lasses
.